Dear GUGC Community,   
 
It's finally here: [Coffee Meeting] is back! This time, the Coffee Meeting will be held together with [Club Fair]!
Please refer to the following details. 
l  Date: Wednesday, April 27th 2022 
l  Time: 11:30am - 2:00pm 
l  Location: GUGC 1st Floor 
ü  Coffee Meeting is a great opportunity for the students to get to know the faculty and to share casual conversations. 
It will be a good chance, especially, for BA1 and BA2 to meet with the faculty and seniors to learn lots of great tips for your campus life!
There will be a special giveaway, so don't miss out on the free GUGC T-shirt during this event. 
ü  Club Fair is a great opportunity for everyone to know and see what our GUGC Student Clubs represent! 
The clubs that will be present at the Club Fair are as follows:
GUGC Basketball Club

Beauty,full

Crashed While testing

From Beginning

GUGC Soccer Club

We Are Here
Come join us for exciting games and delicious snacks prepared by the clubs!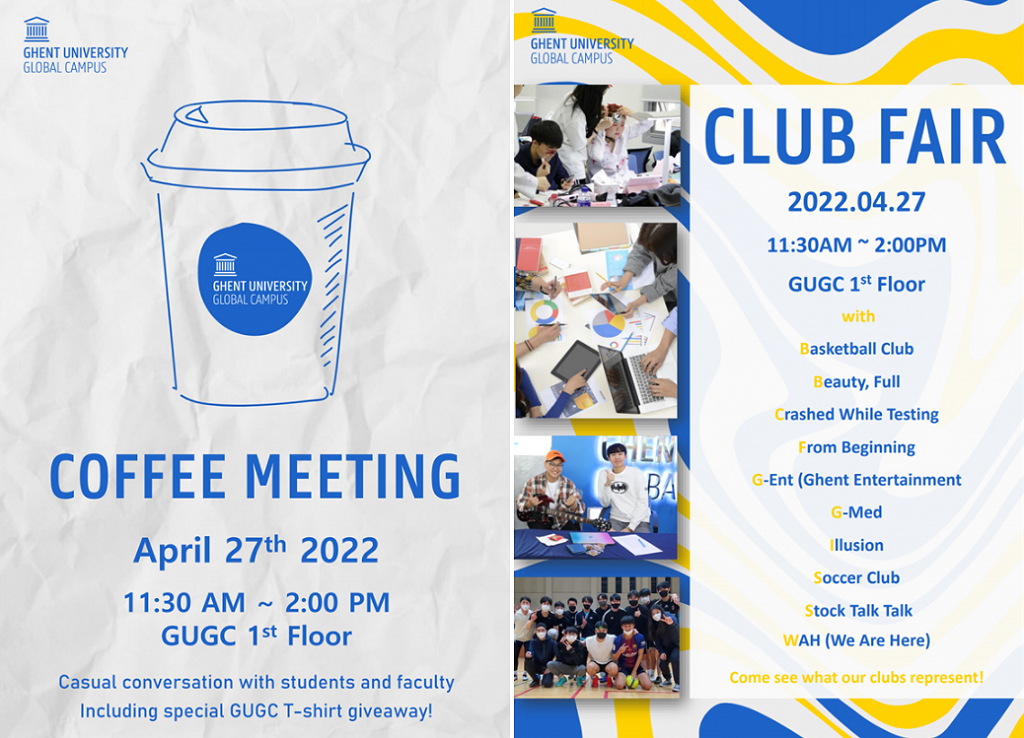 We hope to see you all at the event!